Meet Our Team at DC Wellness Center
Our Chiropractors
Dr. Rachel Hovey | Chiropractor/Owner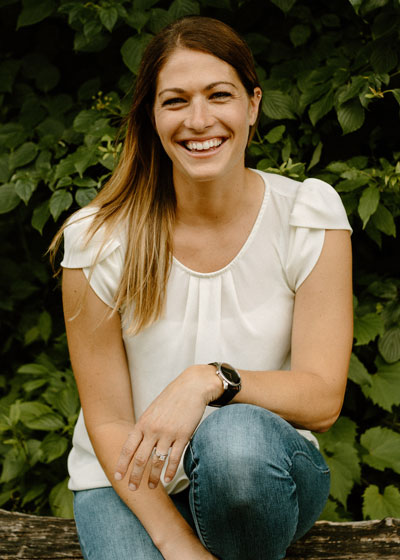 For my entire life I knew that God designed me to help people. My "career" choice changed multiple times throughout my high school and college life. It wasn't until I had an injury while I was a college athlete that my coach sent me to see a chiropractor. I had a hip injury that was not getting better, I remember thinking to myself, "that's interesting I thought chiropractic was for headaches or low back pain". I was able to discover the world of chiropractic- I was blown away. Just a couple of months before I was supposed to start physical therapy school, I changed last minute and went to chiropractic school!
While in chiropractic school I was on the path to treating professional athletes. I had spent many added hours on chiropractic and athletes when "by chance" I was placed at DC Wellness Center, a family and pediatric clinic. My life was forever changed.
I learned what it meant to TRULY help people. People, kids, families, PEOPLE not professional athletes. I found that once I really understood how God designed our bodies to heal, I understood what it meant to be healthy. My passion lies in helping families live a life that is striving TOWARDS health. Not towards another medication or surgery. I know that there is more for us in this world.
I am happily married to my high school sweetheart, Zach. We have one son ZJ and a new baby girl named Palmer. As a mother I pride myself in listening to everyone's story. And understanding that every person has their own journey.
I attended Hamline University where I was a 3 sport athlete, which is what truly taught me what work ethic was. Juggling between training and practicing every day, a part time job as well as working towards my premed degree. I then attended Northwestern University for my doctorate in chiropractic. I believe that growth is ESSENTIAL in life. I am constantly updating my resume with continuing education. Whether it is countless hours with the ICPA, become a pediatric and pregnancy specialist, Epic family wellness and specialty chiropractic or spending 10 days in Idaho in a CBP intensive program. I love to dive into the latest and provide the best care possible to our practice members.


Dr. Sonia Schwert | Chiropractor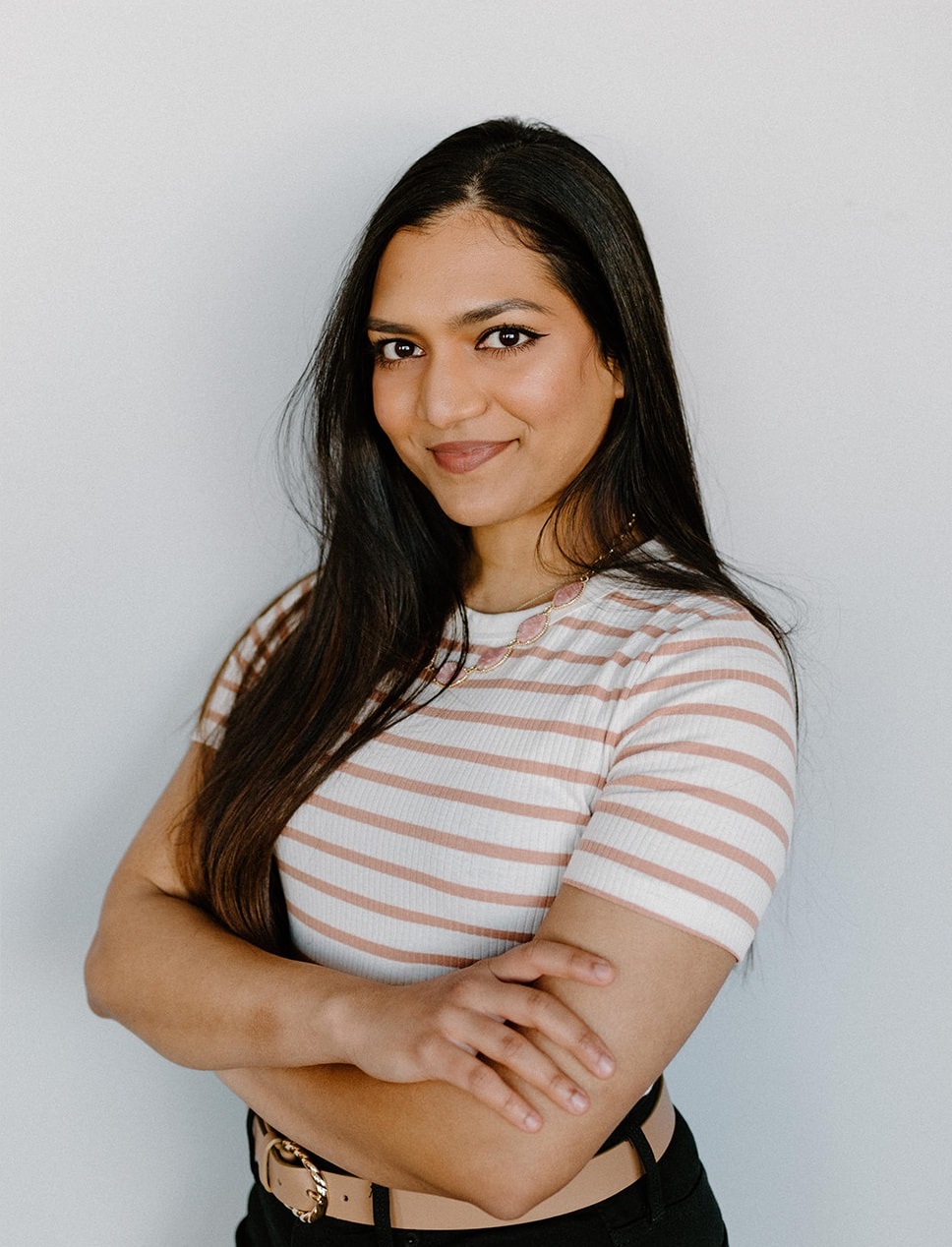 I was born in Malaysia and spent the next 18 years of my life between Malaysia and Singapore. I came to the United States at the age of 18 to pursue my education in chiropractic.
I was in high school when I realized I wanted to be in the healthcare profession. While I did not know exactly which route in healthcare I wanted to go down at the time, I knew I had a strong interest in science, and a passion for helping others. I learned about chiropractic when my father had a serious tailbone injury causing him excruciating pain. After seeing tremendous improvement in his symptoms through chiropractic care, my interest was piqued. I decided to look into what this "chiropractic" thing was all about. I read countless articles and watched numerous videos to get a better understanding of it all. I loved the idea of being able to treat the body through a natural and holistic approach all while incorporating the body's innate intelligence and ability to restore balance. I have learned over the course of my education and career that my true passion in this profession lies with serving pregnant women, as well as infants and children.
My journey in the United States began at Normandale College in Bloomington, MN, I then transferred to Northwestern Health Sciences University where I graduated magna cum laude with my Doctorate in Chiropractic, as well as my Bachelors of Science in Human Biology.
I met my husband, Steven, at Normandale Community College – we were biology lab partners! We got married in April of 2019 and welcomed our first child, Jordan, in July of 2020. We also have two dogs and moved to Maple Grove and are so excited to be a part of this amazing community! In my free time I enjoy spending time with family, cooking, and exercising.


Dr. Jen Sweeney | Chiropractor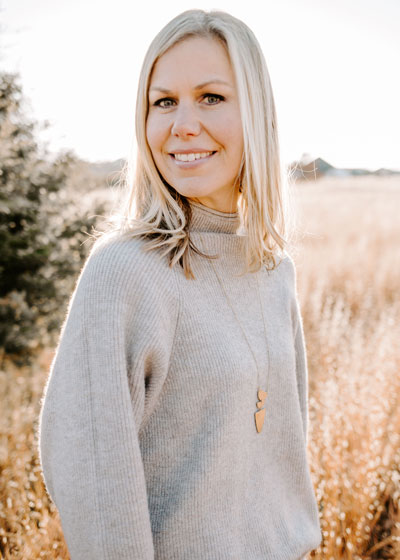 Growing up I always thought chiropractic care was for back pain. I would watch my dad, barely able to walk due to extreme back pain, go to the local chiropractor and be back up and moving in no time. To me, this was what chiropractors did. Helped people with back pain feel better. While this is true, my understanding of chiropractic was very incomplete. It was not until I interned at a chiropractic office in Eau Claire, WI, while completing my undergraduate degree, did I begin to learn and witness first-hand the power of chiropractic – it goes way beyond just treating back pain. These experiences opened my eyes to the possibility of greater health and prevention through the power of a chiropractic adjustment and inspired me to pursue a career as a chiropractor.
My "job" as being a chiropractor quickly turned into a passion of helping and inspiring children, pregnant women and families live a life full of health and vitality. Being a continual learner, I have advanced training in pediatrics and pregnancy. I am also a Webster Certified Doctor which is a technique used to keep mothers' bodies well aligned during pregnancy and helps them have their best possible birth! I believe that you are capable of amazing things and that your body will naturally heal when it is supported in the right way.
After getting my bachelor's degree from the University of Wisconsin-Eau Claire, I went to Northwestern Health Sciences where I graduated magna cum laude with a Doctorate in Chiropractic in 2011. I started my journey with DC Wellness Center after graduation and fell in love with helping the Maple Grove community.
I am a Duluth native who now loves being a part of the Maple Grove community. My husband Joe and I have three beautiful little children, Julia, Kate and Leo. In my spare time, I enjoy spending time with my family at our cabin, running and traveling.


DC Wellness Center Staff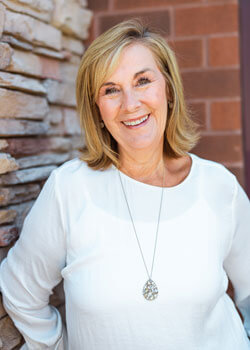 Deb Rabe | Happiness Engineer
I have been a patient at DC Wellness for 6 years. They have taught me the importance of health and wellness chiropractic care. When the opportunity to work at this amazing clinic came open, I was excited. I have been in the health field for 35 years. I love the opportunity to meet new people and help them achieve their goals!
I have 3 grown children and 7 grandchildren! I love spending time with all of them. I enjoy how different they all are and love seeing the world through their eyes. My husband and I enjoy traveling, entertaining, and experiencing life to the fullest.
I am looking forward to getting to know you all and helping however I can with your wellness journey!

Kendra Simmer | Wellness Coordinator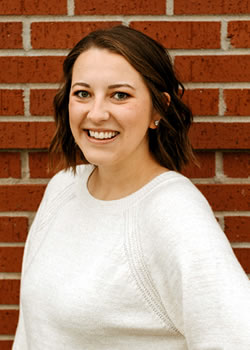 I am from Alaska (yes, born and raised) and for some reason chose to go to college in Minnesota! While in school pursuing an Athletic Training degree, I met my husband.
In June of 2021, I married Colton, Dr. Rachel's cousin! Not only did this finally introduce me to this amazing new woman, but also to the world of chiropractic! I had never been to a chiropractor until DCWC but I have some knowledge in this field due to my Bachelor's degree in Athletic Training. I am a certified and licensed Athletic Trainer and after starting at DCWC, I quickly learned that chiropractic care and athletic training can go hand in hand.
I have gained a whole new outlook on the way our bodies function as well as the importance of chiropractic care, not only for pain but also for everyday health. I have a growing passion in the field, I love people (adults, kids, and babies!) and I cannot wait to get to meet and help all the DC Wellness Center patients!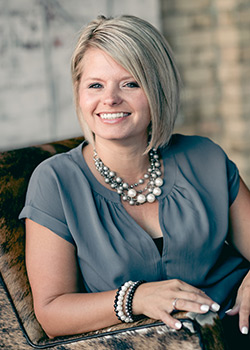 Nicole Roufs | Virtual Team Coach
I was the office manager here at DC Wellness Center for 12 years moved to Arizona last year for the sunshine and have passed the reigns along to Deb and Kendra! I am still with the team part time virtually helping train and support them from afar as they grow!
I am the mom of 4 young adults who have all grown up as chiropractic kids and are some of the healthiest people you will ever meet! I am also a lover of all thing's holistic health!! I am constantly digging, researching, and learning about anything I can to make my life and those around me better. I've done countless coaching and management programs throughout the years and recently became a Holistic Nutritionist. I've spent a lot of time lately living in the food world and love it! Our bodies are TRULY amazing!
So, while I won't get to officially meet you in the office I am here and sending you awesome healing energy from the beautiful west coast!

We Can Help You
We can't wait to meet you and share chiropractic with your family. Contact us today to get started! See you soon!
EXPLORE OUR SERVICES
---
Meet The Team at DC Wellness Center | 763-494-8787